I recently picked up a pack of Punctuate Double-Ended Markers at Barnes & Noble. In the United States, they were $12.95 for 12 markers, not bad at all! For a little over a dollar, I wasn't sure I even cared how they wrote. They feature both a brush and fine tip as illustrated below.
As an Amazon Associate I earn from qualifying purchases.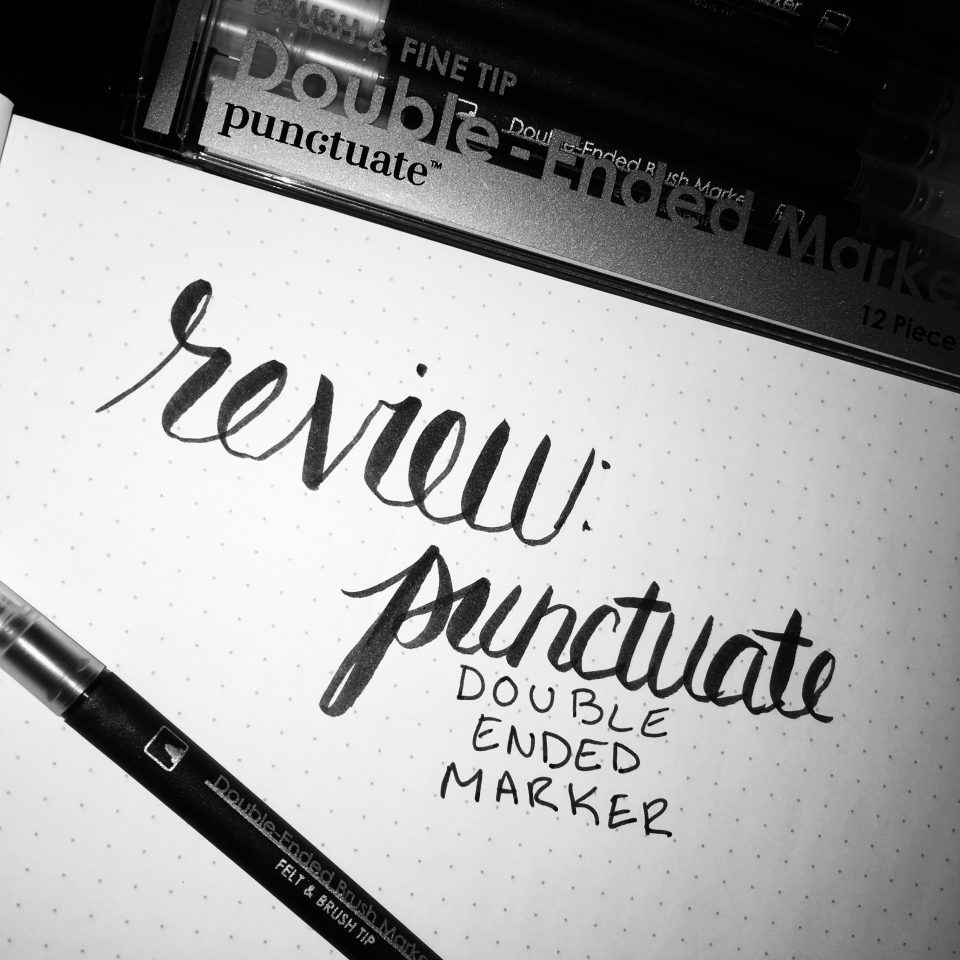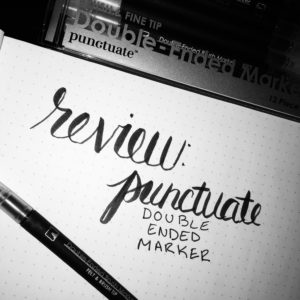 One of the most attractive features to me, besides the price, was their size. The smaller form factor makes them ideal for writing in journals and planners. Here they are pictured on a Rhodia No 16 Dot Pad, which is A5 size, or 5.8″ x 8.3″.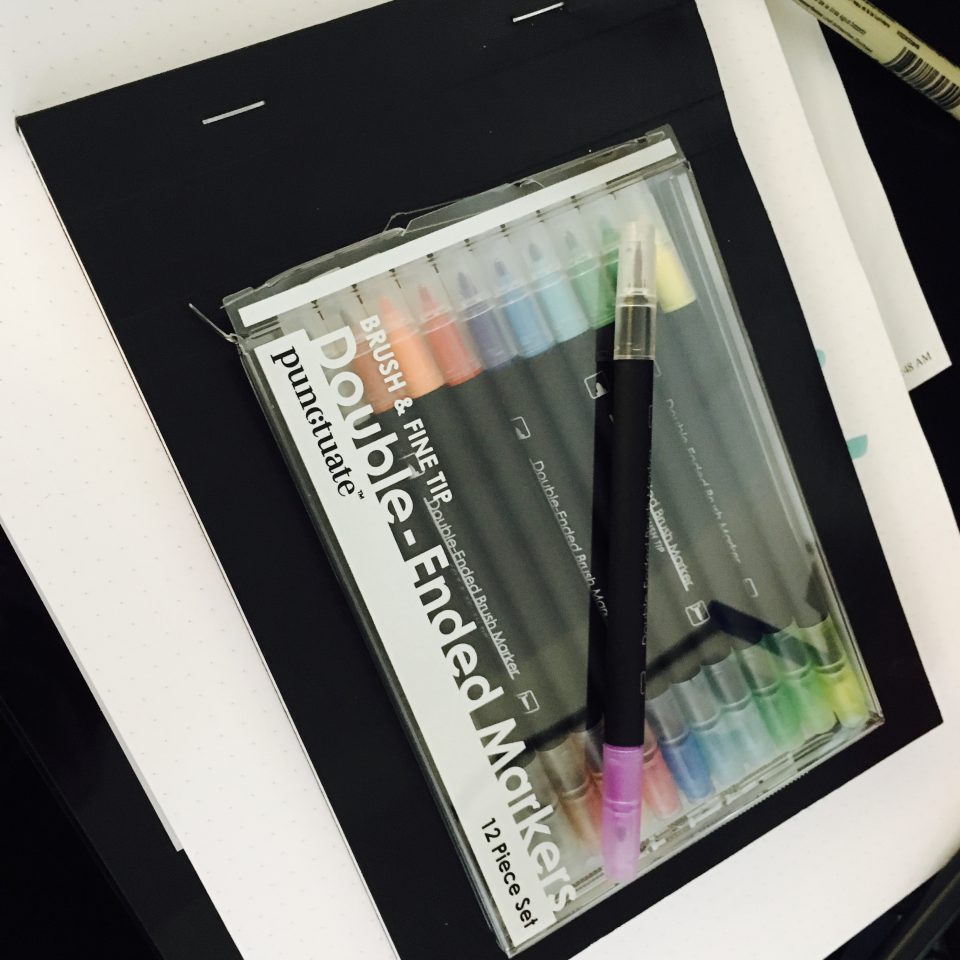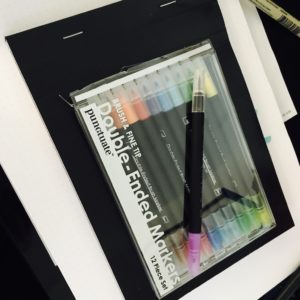 Here you can see some examples of different pressures applied to the tip. With a firm downstroke, most of the tip will bend, and produce a thick stroke.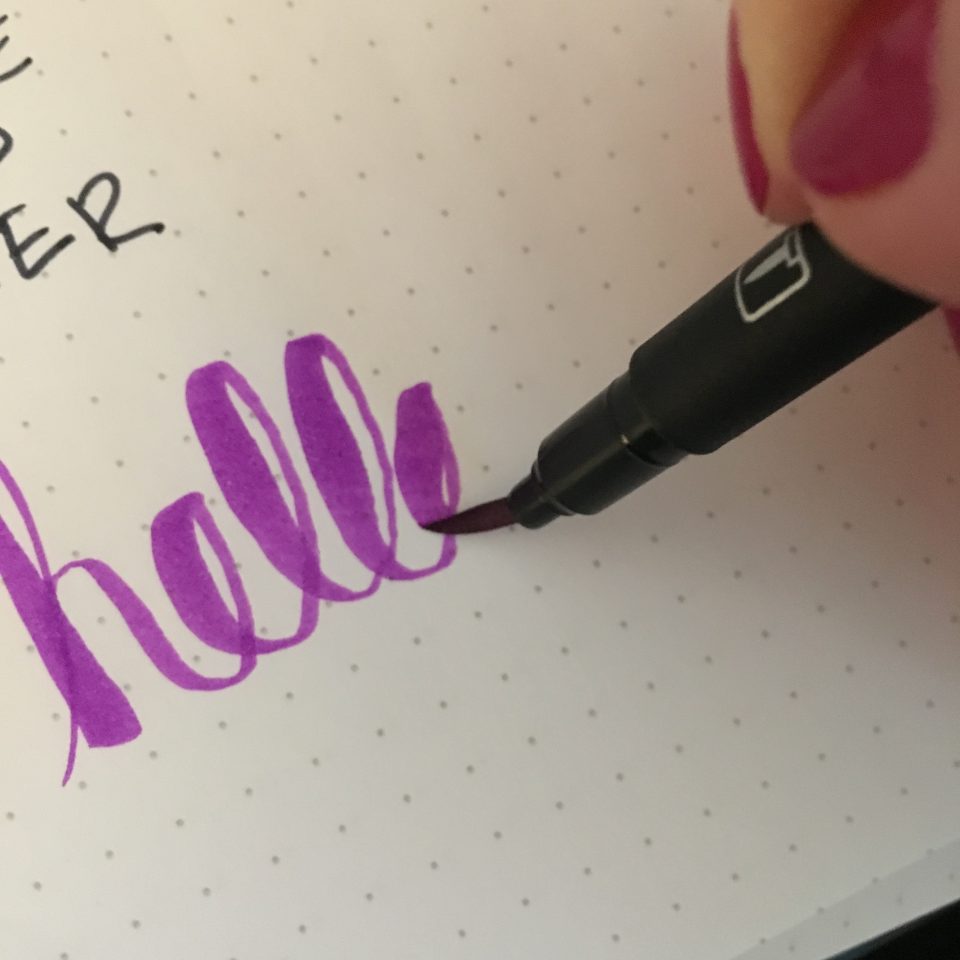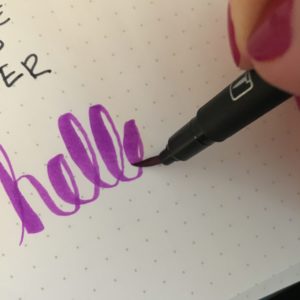 Perhaps one of the best things about them is it is super easy to make a nice thin upstroke, which is something I generally struggle with.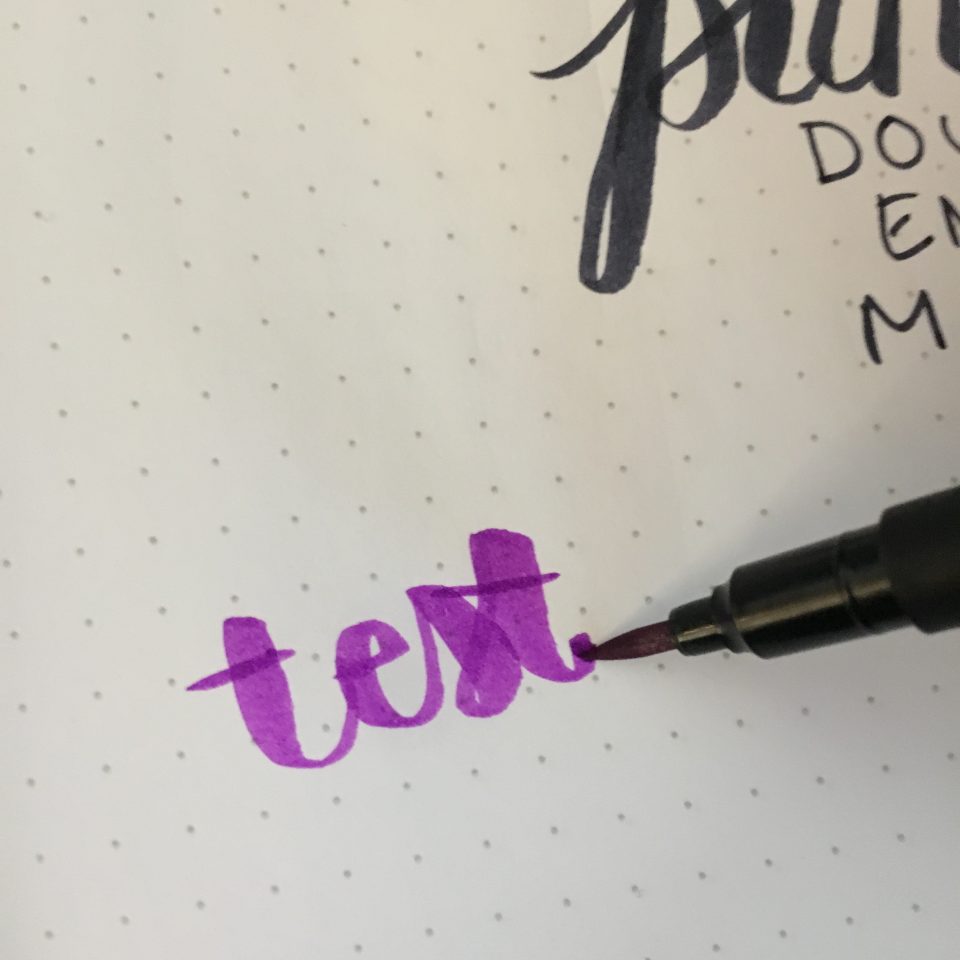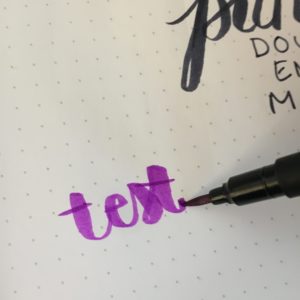 All in all, these are great markers that simply can't be beat for the price, and have fine enough brush tips to be used for bullet journaling. I definitely should have purchased the larger pack! Be sure to grab some next time you visit your local Barnes & Noble