If you have been searching for the best vegan vanilla cake recipe then get excited, because we have just that for you today! This layered vegan friendly, gluten free vanilla cake is made from scratch and has a decadent, luscious, creamy vanilla buttercream frosting made from scratch to go with it.
As an Amazon Associate I earn from qualifying purchases.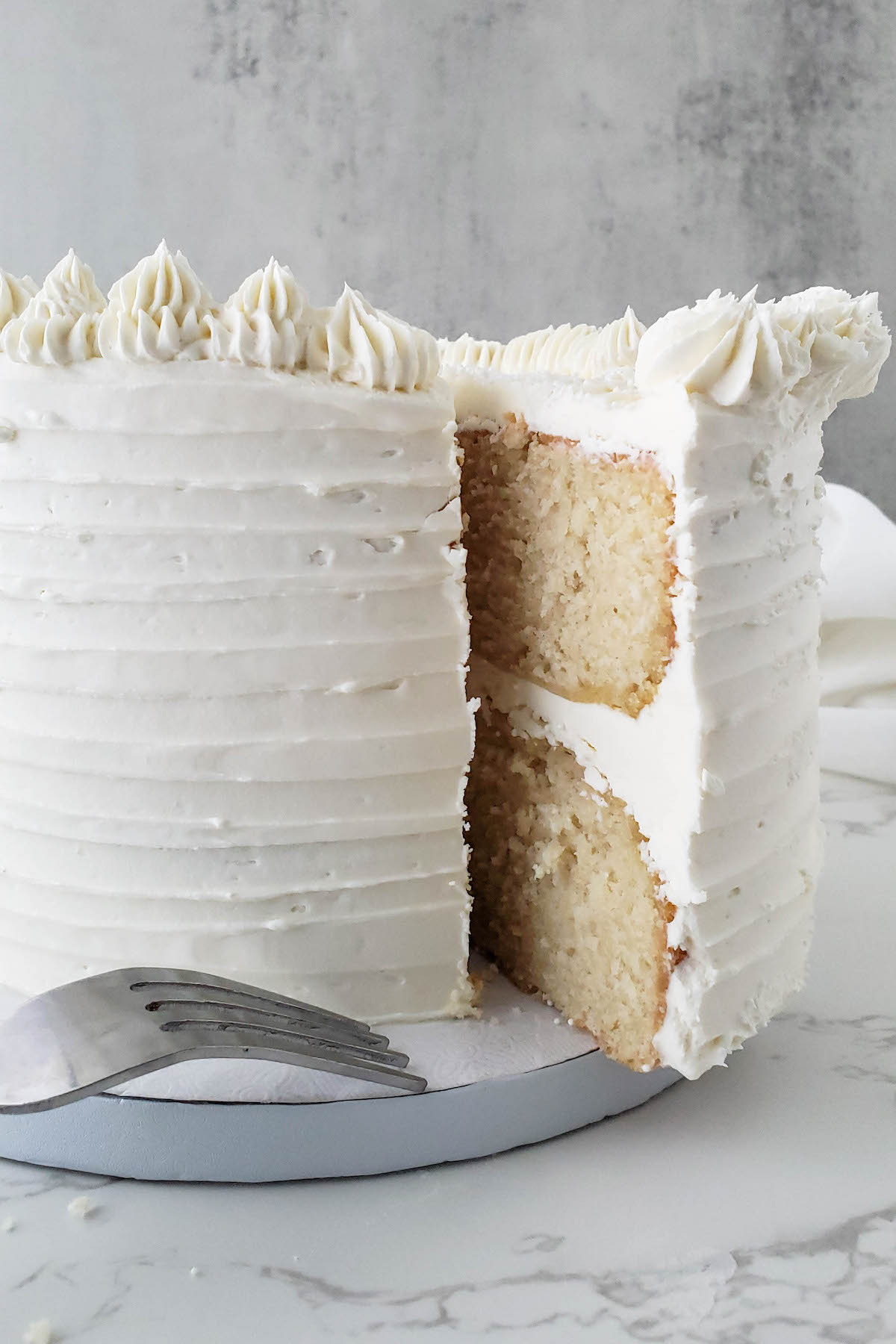 A layered cake is perfect for special occasions, holidays, birthdays, or making just when you want to whip up something homemade and fancy to satisfy a sweet tooth. It would even make a beautiful, simple wedding cake.
You'll love how simple the recipe instructions are and if you follow a gluten free and vegan diet regularly, you probably already have all of these ingredients on hand!
This is a two-for-one recipe! Not only do you get a vegan friendly gluten-free vanilla cake recipe, but you also get a homemade vegan buttercream frosting recipe!
If you haven't made a gluten free vegan cake yet, you're missing out. You no longer have to skip the cake at birthday parties, or events when you make your own gluten free vegan vanilla cake!
Why You'll Love This Cake Recipe
It's not just vegan, it's also gluten free! Great for those with allergies, sensitivities, or other dietary restrictions
Perfect for holidays, special occasions, or to make when you just want cake for dessert
This delicious moist cake is ready in under an hour and a half
You get both the cake and buttercream frosting recipe!
Ingredients Needed
Get more information (like quantities) on these ingredients in the recipe card below.
Vegan Gluten Free Cake Ingredients
gluten free flour blend
organic sugar
baking powder
salt
aquafaba
dairy free milk- we like to use soy or unsweetened almond milk for this cake recipe
canola oil
vanilla extract
Vegan Buttercream Ingredients
organic powdered sugar
vegan butter plant based butter
vanilla extract
dairy free milk like soy or almond milk
How to Make A Gluten Free Vegan Vanilla Cake
Preheat oven to 350F and lightly grease your cake pans.
In the mixing bowl of your stand mixer (or in a large mixing bowl), pour the aquafaba in and whisk until it is foamy. Measure out 1/2 a cup of whisked and foamy aquafaba and set aside the rest.
In a mixing bowl mix the sugar and oil until combined.
In a separate mixing bowl, combine the gluten free flour, salt, and baking powder. Whisk until well mixed. Add the dairy-free milk, aquafaba, and sugar mixture to the flour mixture gradually and mix well. Start on low speed and scrape down the sides of the bowl as needed. Half way thru, increase to medium speed for about a minute. Don't over mix.
Divide the cake batter evenly between the two prepared cake pans and bake for 43-45 minutes. Use a toothpick to check for doneness. The baking time required may vary as this was tested using a gas oven.
Remove cakes from oven and let the cake cool on a wire rack for 10 minutes before removing the cakes from the pans to finish cooling completely on the cooling rack.
Dairy Free Frosting Instructions
In a large mixing bowl, combine all of the frosting ingredients Be sure to fold it several times to prevent the powdered sugar from escaping the bowl.
Use a hand electric mixer to carefully mix until the icing is creamy and smooth.
Taste test and add a pinch of salt if necessary. This should not be a super sweet frosting.
Gluten Free Vegan Vanilla Cake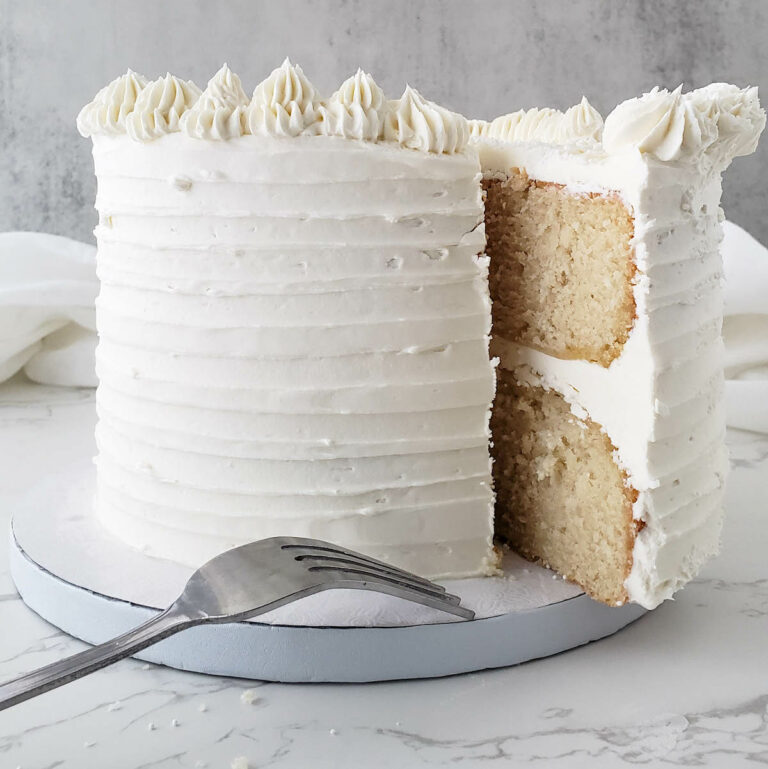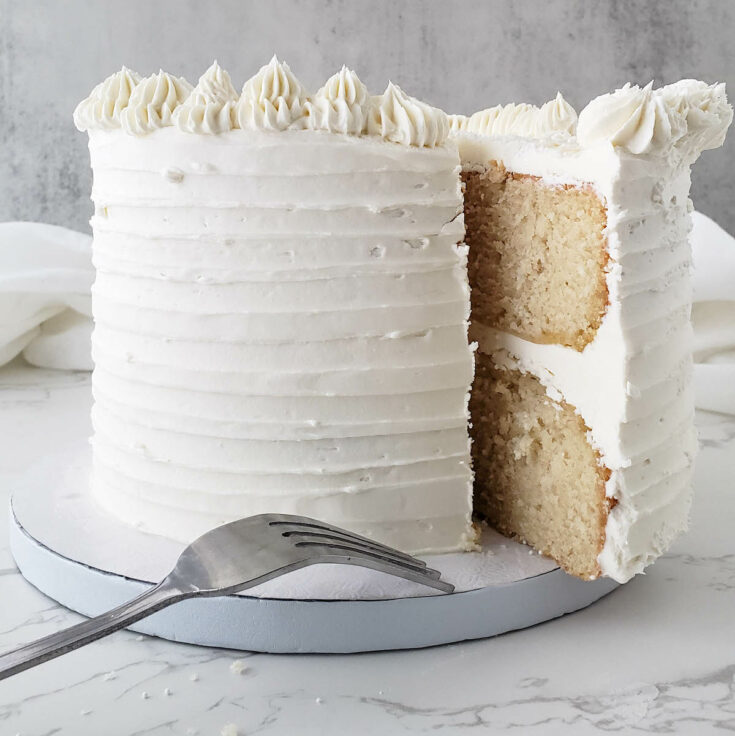 Prep Time 30 minutes

Cook Time 40 minutes

Total Time 1 hour 10 minutes
Ingredients
2 1⁄2 cups unbleached all purpose flour
1 2/3 cup organic sugar sugar
2 tsp baking powder
1⁄2 tsp salt
1⁄2 cup aquafaba (liquid from a 14 oz can of chickpeas) chickpeas
1 1⁄4 cup soy or almond milk
1/2 cup canola oil
2 tsp vanilla extract
Instructions
Preheat oven to 350 degrees.

Lightly grease cake pans.


Pour the liquid from the chickpeas into a mixing bowl. Whisk on medium until foamy. You will only
need 1⁄2 cup after whisking, set aside


Mix together the sugar and oil until well combined. In a separate bowl, combine flour, salt and
baking powder in a bowl, whisk together.

Add the soy milk, aquafaba and sugar mixture to the
flour mix gradually. Start mixing on low. Scraping sides midway through, then mix on medium. Mix
no longer than 1 1⁄2 minutes. Do not over mix.


Pour equal amount into prepare baking pans.


Bake at 350 for 43-45 minutes. Test for done with a toothpick which should come out clean. If not, bake an additional 2 mins.


Allow to cool on wire rack for 10 minutes before removing and placing on the wire rack to cool
completely.


Notes
**Be sure to grab the Vegan Vanilla Buttercream


I use a gas oven so baking time will vary compared to an electric oven.
Do not attempt to add buttercream to the cakes until they are fully cooled. Adding buttercream to
warm cakes can cause it to melt and set as firmly as needed.
I use a kitchen scale to make sure each cake pan has equal amounts of batter. You can also use the
scale to measure out the flour.
Use a serrated knife to cut off the top if the cakes are domed so you can stack them evenly.
Can be stored up to 5 days covered with plastic or a plastic cake saver container.

Do not place an
uncovered cut cake in the refrigerator because the refrigerator will dry the cake and the cake can
absorb any odors in there.
Vegan Vanilla Buttercream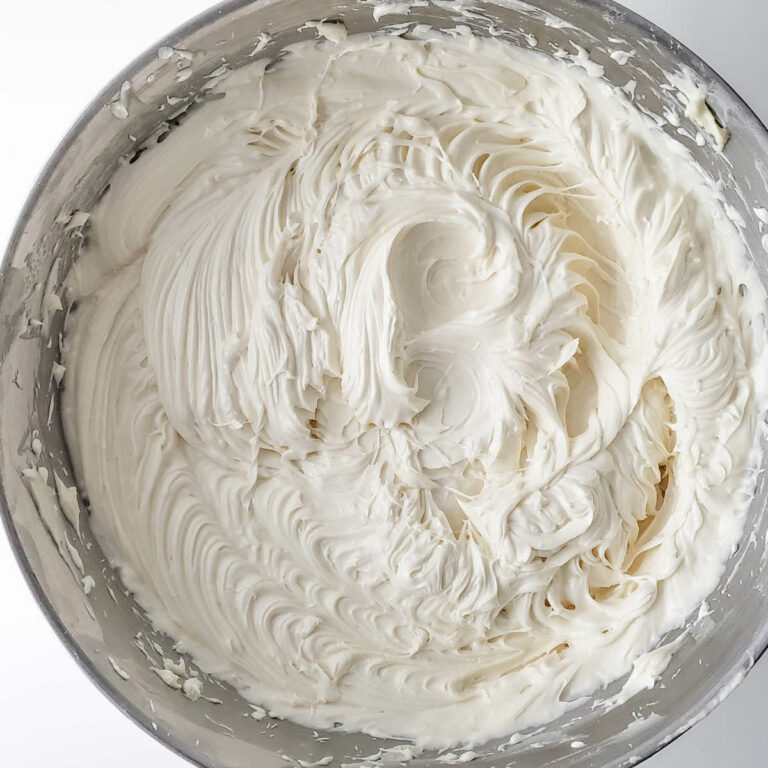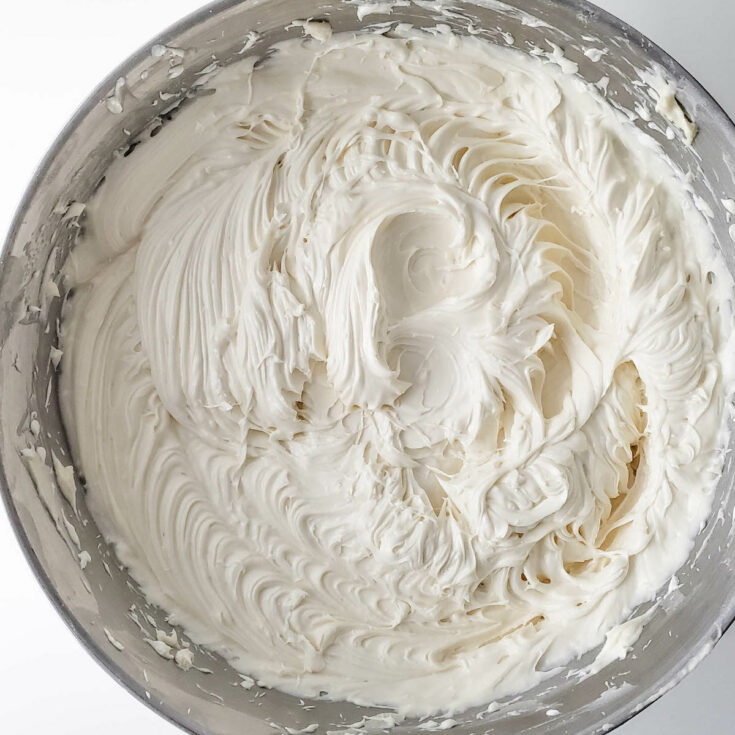 Prep Time 10 minutes

Total Time 10 minutes
Ingredients
2 cups (16 ounces) organic powdered sugar powder sugar
6 sticks (1 1⁄2 lbs) vegan butter plant based butter
1⁄2 tablespoons vanilla extract vanilla extract
2 tablespoons soy or almond milk
Instructions
Combine all the ingredients into 1 mixing bowl, fold several times to prevent the powdered sugar
from flying out the bowl. Mix with the hand mixer until creamy and smooth.
Notes
For better results sift the powder sugar once or twice before mixing with the other ingredients to
break up any powder chunks.
I did not add salt as the butter contains a small amount of salt so the buttercream isn't overly
sweet.
This recipe will cover (2) 6 inch, 2 layer cakes or (1) 8 inch, 2 layer cake
Storage
For best results, any leftover easy gluten free cake can be stored in a plastic cake box. You can also cover your cake pieces with saran wrap and keep at room temperature for up to 5 days.
I strongly suggest to avoid storing your cake in the refrigerator. Storing cake in the fridge will dry it out faster.
Additionally, you can freeze any individual cake slices. Wrap them in plastic wrap and then aluminum foil before placing them in a freezer safe container or freezer safe bag and freezing for up to 2 months. Let the frozen cake thaw completely and come to room temperature before enjoying again.
Tips and Variations
Don't skip waiting for the cakes to cool before you frost them with the buttercream frosting. You don't want the frosting to start to melt and create a huge mess.
Use a high quality vanilla extract for this vegan vanilla cake recipe. Using a vanilla extract imitation will not bring out the best vanilla flavor that you should expect from this recipe.
Don't pack your flour into the measuring cups and do not scoop the flour directly from the bag or container that it comes in. Use a spoon to scoop it into your measuring cup and then level it off with a spoon. This helps ensure that you don't get too much flour and you get the proper cake texture that you're looking for. You can also use a kitchen scale to help ensure accuracy.
You can also use coconut milk for your dairy free milk choice, just don't use the stuff from the can.
I don't recommend trying to use coconut oil in place of the canola oil as the texture of the cake may change.
To make sure your layered cake is made with even cake layers, you can use a kitchen scale to measure out how much batter you put into each cake pan to make sure they are equal.
Don't forget to check to see if you need to add xanthan gum with your gluten free flour blend. Some blends already contain it or other binding agents like guar gum, but some still require you to add xanthan gum or something like it.
If desired, you could make a chocolate frosting to use on this cake, but we think the homemade buttercream pairs perfectly with this special occasion cake.
We used organic cane sugar, but you can just use granulated white sugar if needed.
Can I swap the oil for dairy free butter?
No, swapping the oil for butter is not something we do not recommend doing. If you use butter instead of oil, you won't get the right texture. If you want a fluffy, light texture, you need the oil. Butter would give you a dense, dry cake texture. If you must swap out the oil, instead of canola oil, you can try vegetable oil in its place.
What is aquafaba?
If you are new to vegan recipes, you may not be familiar with different egg substitutes, like aquafaba. This acts like an egg and is a binding agent to help hold the gluten-free flour cake batter together. Aquafaba is actually the liquid from a can of chickpeas. Super simple, and a common vegan ingredient that you may already have on hand in the kitchen cupboards.
How much icing does this recipe make?
This homemade gluten and vegan friendly buttercream frosting makes enough to cover two 6-inch 2 layer cakes, or one 8-inch 2 layer cake. Depending on which size you make, you may need more iceing or less.
What do I do when my powdered sugar is stuck together?
If you grab your powdered sugar and see that it is stuck together in crumbles or chunks, don't worry, this can be fixed.
Simply grab your sifter and run the sugar through the sifter once or twice before you add it into the cake batter mixture.
How do I stack the cake layers?
When you go to stack the layers of cake together, you may find that your cake has a domed top and it doesn't want to sit flat for the next layer to go on top. If this happens, you could try to use frosting to even it out, but that's wasteful and doesn't usually work.
Instead, use a serrated knife to cut off the domed portion of the cake and make it flat so it is easier to work with.
I recommend waiting until both the cakes have completely cooled to cut off the top of the fluffy cakes.
Other Gluten Free Desserts