Are you stuck in a breakfast rut, and trying to avoid some common food allergies? Looking for recipes the whole family will love.
As an Amazon Associate I earn from qualifying purchases.
We all know breakfast is the most important meal of the day, but look, breakfast is hard, especially if you're trying to avoid gluten, dairy, or nuts.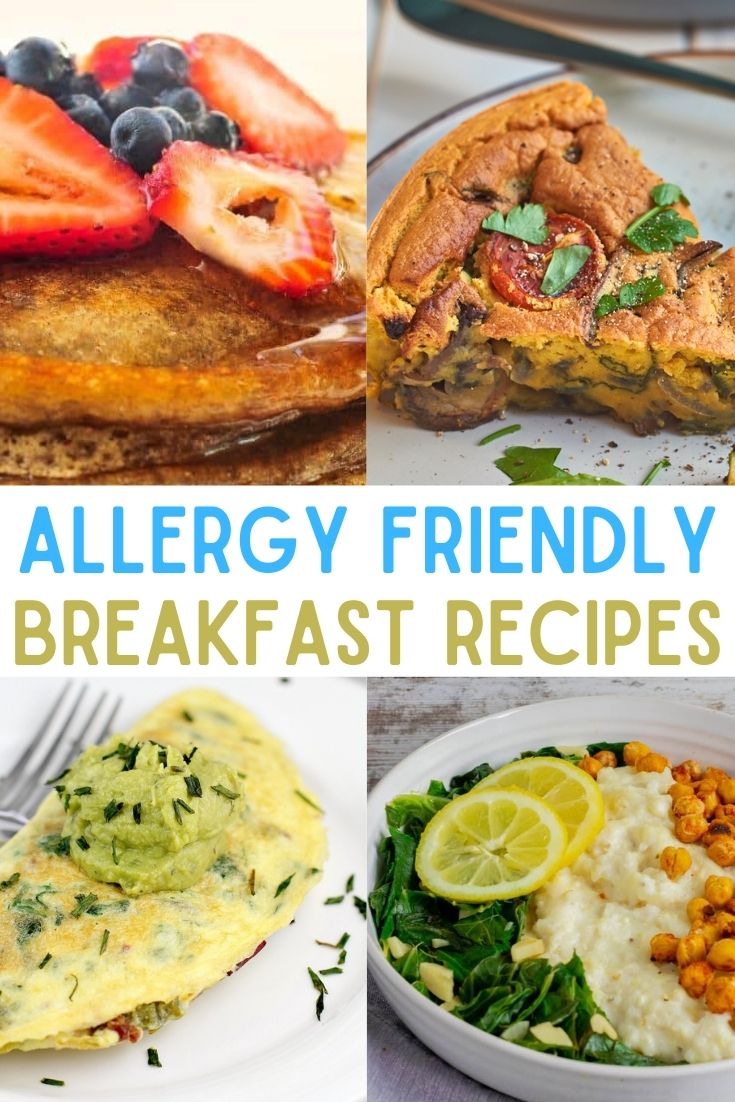 Allergy friendly breakfast recipes can be tricky to come by, especially if you're also trying to appeal to no allergy eaters too. Many of the traditional breakfast recipes are a no no for those who have food allergies.
Luckily in today's world, there are a variety of different allergy friendly ingredients that you can use to create a delicious recipe that is also healthy. Thanks to these new and improved ingredients, you don't have to skip out on your favorite meals!
If you are looking for some delicious allergy friendly breakfast recipes, these tasty treats are free of nuts, gluten, and dairy.
Gluten Free Breakfast | Dairy Free Breakfast | Nut Free Breakfast Ideas
Here's a ton of great recipes the whole family will enjoy, free from gluten, dairy, and nuts!
You won't believe the options here, and the allergy fridndlty (and often vegan) takes on calssics you're used to.