As a rule, we don't use any bottled salad dressings.
As an Amazon Associate I earn from qualifying purchases.
While bottled salad dressing is certainly convenient, bottled dressings are often full of many, many ingredients.
Since we try to keep out diets gluten free, dairy free, and allergy friendly, we skip the salad dressing aisle of the grocery store. Instead we have created a number of salad dressings we absolutely love to make at home, and are extremely simple.
This Olive Oil and Lemon Salad Dressing couldn't be any simpler, and we use it as a base in many other recipes.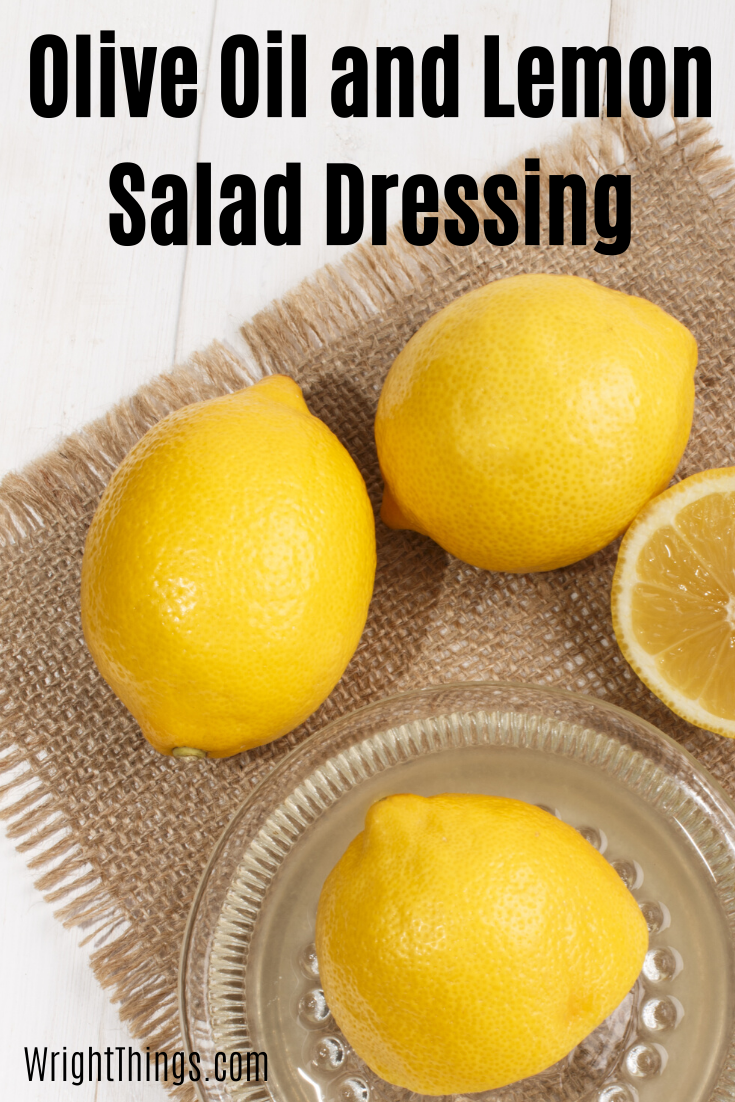 Why Olive Oil and Lemon Salad Dressing?
We make this dressing, or some variation of it, every single day with our salads.
This is partly because olive oil and lemons are something we almost always have on hand.
Lemons are a fantastic food, and full of Vitamin C!
We add a little Oregano to this dressing because we love the flavor of oregano, but feel free to leave it out if you do not have any on hand, or don't like it.
A little fresh parsley can also be a nice addition to this recipe.
What you won't find in this recipe is any added salt, gluten, dairy, or things you can't pronounce. The simplest way is the best way when it comes to food! As a bonus, this olive oil and lemon dressing is also vegan and low sodium.
Olive Oil and Lemon Salad Dressing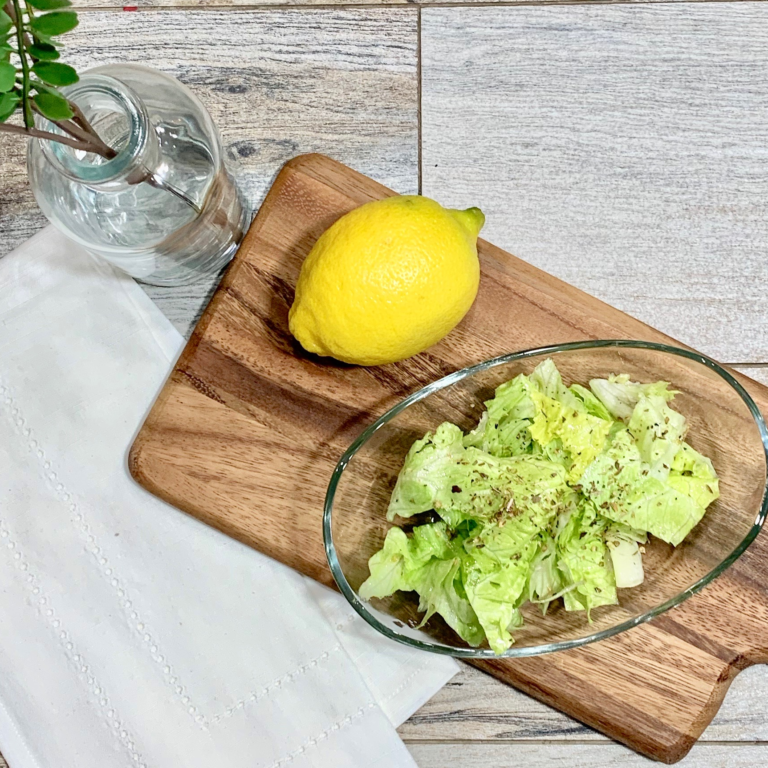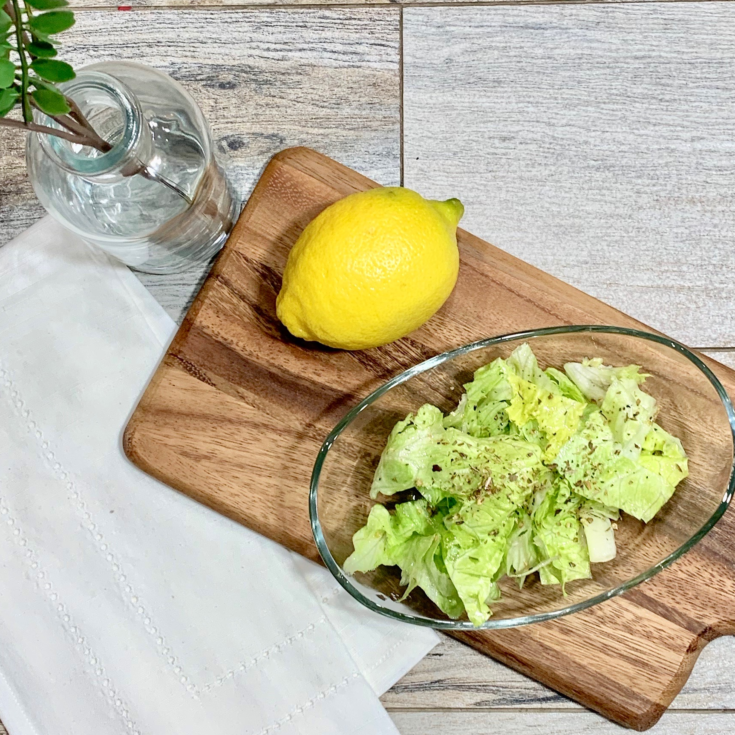 This is the simplest (and best) salad dressing ever. We use this or a variation of this olive oil and lemon salad dressing almost every day.
You can make this salad dressing in a small bowl, or just pour the ingredients on top of the salad and toss it - your choice!
I also like to double or triple this recipe to use over the course of the week.
Simply place all ingredients in a mason jar and give it a good shake, then put it in the refrigerator.
Ingredients
2 Tablespoons Lemon Juice (About One Lemon - One Lemon is perfect even if the amount of juice doesn't quite work out)
1/4 Cup of Olive Oil
1/4 Teaspoon Dried Oregano
Instructions
Juice one lemon.
Measure 1/4 Cup Olive Oil
Add 1/4 teaspoon dried oregano
Add all ingredients to a small bowl and whisk togehter. Pour over salad and toss, or place on individual salads.
Alteratively, if you don't want to dirty another bowl, you can just pour all ingredients over your salad, and skip the step of whisking it togehter. Then simply give your salad a good toss.
Notes
We love oregano! You an also use fresh oregano in this recipe.
If you do not like oregnao fresh parsley or basil is also a great addition.
This is a great olive oil and lemon salad dressing recipe, that can have other herbs added to it as you see fit.
Nutrition Information:
Yield:
6
Serving Size:
1
Amount Per Serving:
Calories:

81
Total Fat:

9g
Saturated Fat:

1g
Trans Fat:

0g
Unsaturated Fat:

8g
Cholesterol:

0mg
Sodium:

1mg
Carbohydrates:

0g
Fiber:

0g
Sugar:

0g
Protein:

0g