Pancakes are amazing. They are easy to make, versatile, and best of all, can be easily made gluten free and dairy free.
As an Amazon Associate I earn from qualifying purchases.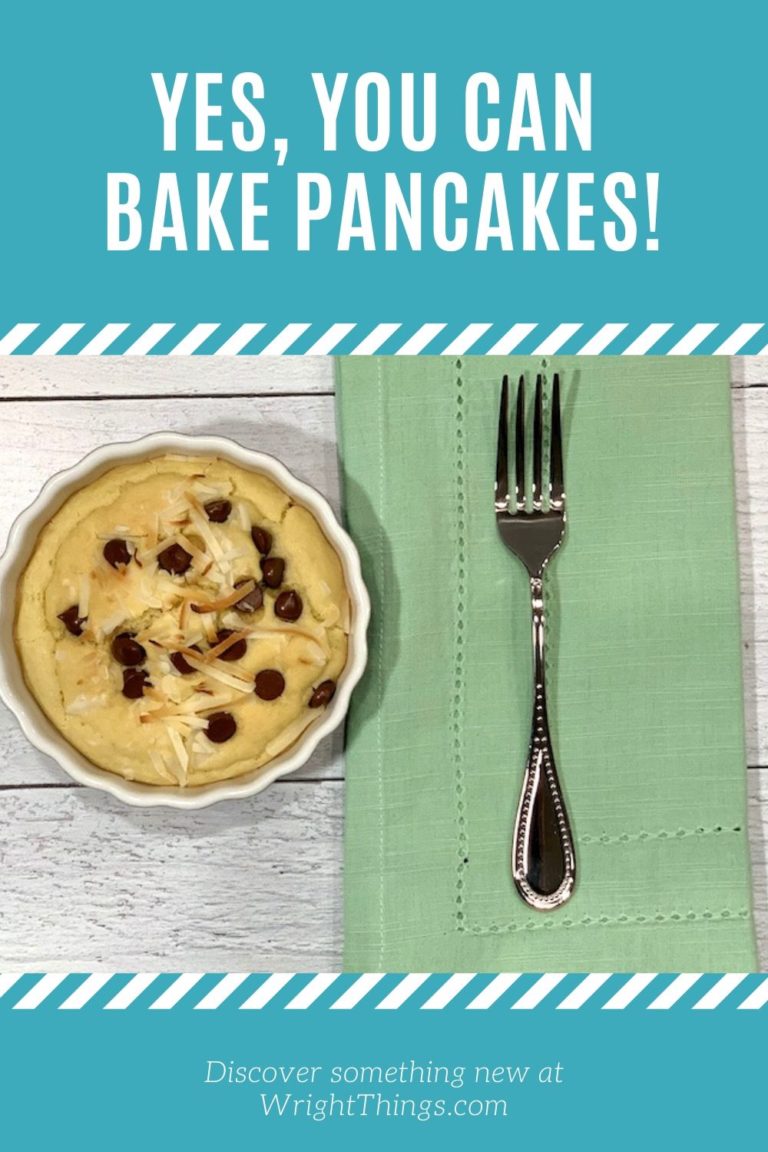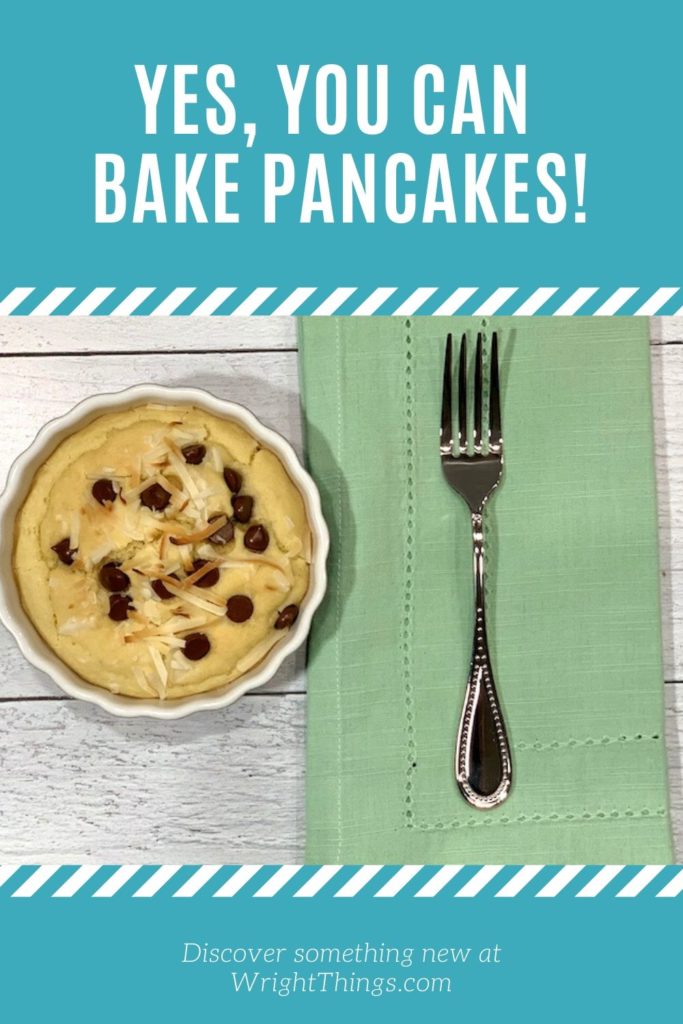 No matter what kind of pancakes you plan on making, one of the most common questions people ask about pancakes is can you bake them?
Can You Bake Pancakes?
The answer is a resounding yes! You can absolutely bake pancakes in so many different ways.
Look, pancakes are super easy to make. No one can mess up making pancakes, no one!
That means the recipes are very versatile, and you can do a lot with the pancake recipes without actually messing them up.
You can bake pancakes in sheet pans, muffin pans, ramekins, shallow dutch ovens…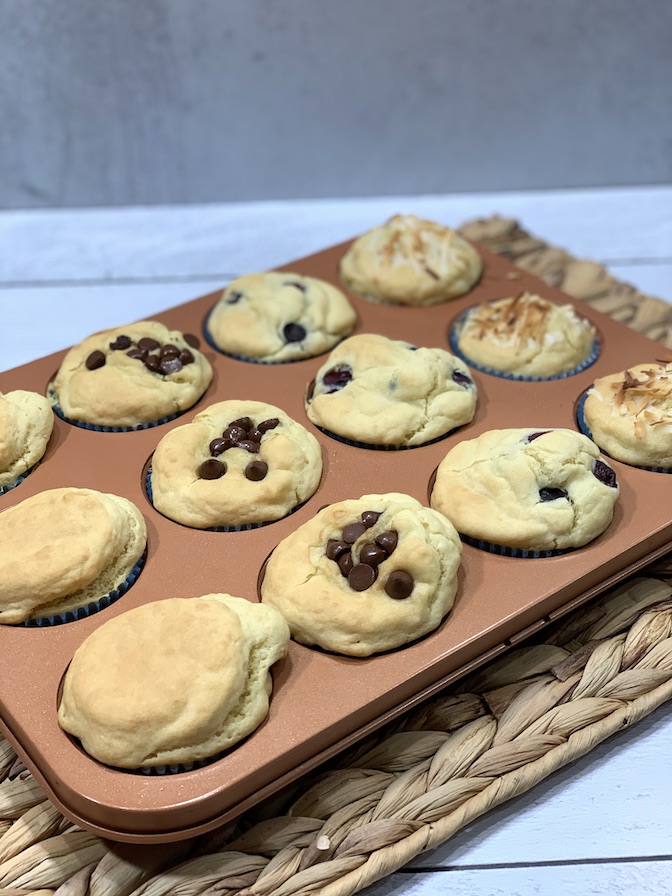 You can bake gluten free pancakes, regular pancakes, pancakes from box mixes and pancakes from scratch.
Well you get it.
Yes, you can do it, and now we are going to talk about how.
How To Bake Pancakes Tips
Now here are the tips you need to bake pancakes.
Preheat your oven to 350 F.
Reduce the liquid in your pancake recipe. Start by reducing by 1/2 cup, since you can always add more! You want your batter to be the consistency of cake batter.
Place your pancakes in your vessel of choice. My favorite is a muffin pan or individual ramekins.
Top with whatever you want! Get crazy!
Bake your pancakes for 15 – 20 minutes depending on your oven. Start checking at the 15 minute mark. Your pancakes are baked when a toothpick comes out clean, or your the internal temperature of your pancakes is 210 F.
Thats it! Baking pancakes couldn't be easier, and it is a great way to try something new for breakfast or a snack.
One of the best parts of baking pancakes is that if you can add different things to portions of your pancakes, especially if you are using a muffin pan or ramekins.
If you are using a sheet pan or low shallow dutch oven, you can add different things to each section.
Here are my favorite things to add to baked pancakes:
Shredded coconut (unsweetened of course)
Chocolate chips
Blueberries
A sprinkle of cinnamon and brown sugar
You can add anything you want to them, like other berries or other things you would put on pancakes, cakes, or oatmeal.
So yes, you can bake pancakes and the possibilities are endless!